Bulk Bag Unloaders - Oktomat® CLEAN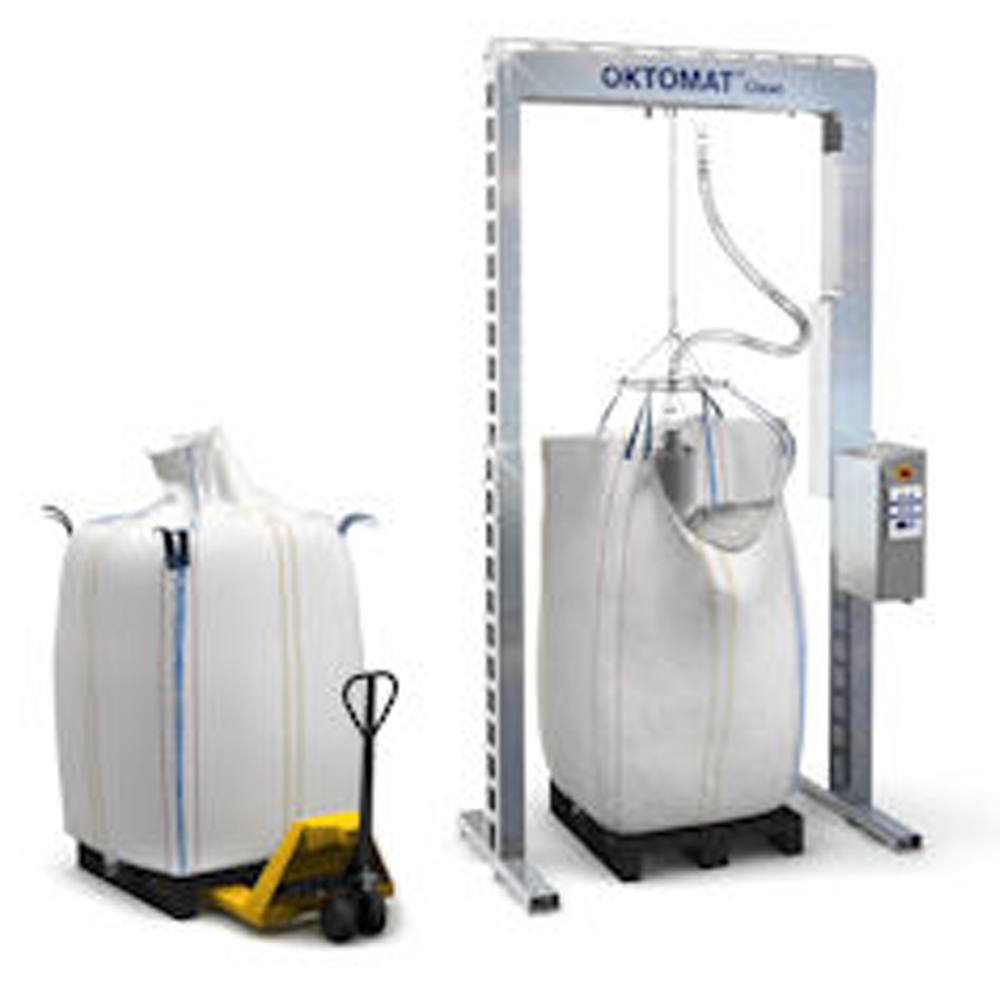 OKTOMAT® CLEAN are Big Bag Unloaders for emptying Octabins, Gaylord Boxes, Super Sacks and all bags with plastic liners. Is ideal for all free-flowing, bridging and "difficult" materials. It does all this without requiring the assistance of an operator and is extremely low maintenance. The bags or containers don't need to be lifted into place, tilted or turned around. The container is typically moved to the OKTOMAT® CLEAN station using a pallet truck and then fastened to the station. The conveying of material can be started automatically and without any down time in the conveying process. The bags will be completely emptied without leaving any residual materials in the bag.
Standard Features
Options
Standard Features
Ideal for Free Flowing and Difficult Materials.
Fully Automatic
Oscillating and Vibrating Suction Head.
Saves space.
Is Maintenance Free.
ATEX Zone 2/22 Available.
Options
Standard Equipment
Pedestal
Steel and Powder Coated
Adjustable Assembly Height
10-fold Adjustable in Height
Universal Lifting Ring
Made of INOX AISI 304, tension belt made of polyester with rubber base
Bag Lifting Power
Continuously adjustable up to 1500 N (150kg)
Suction Head
Type S-80 (of stainless steel 1.4571/AISI 316L)
with compressed air vibrators, conveying tube 38/50/65/80