About Foremost Machine Builders, Inc.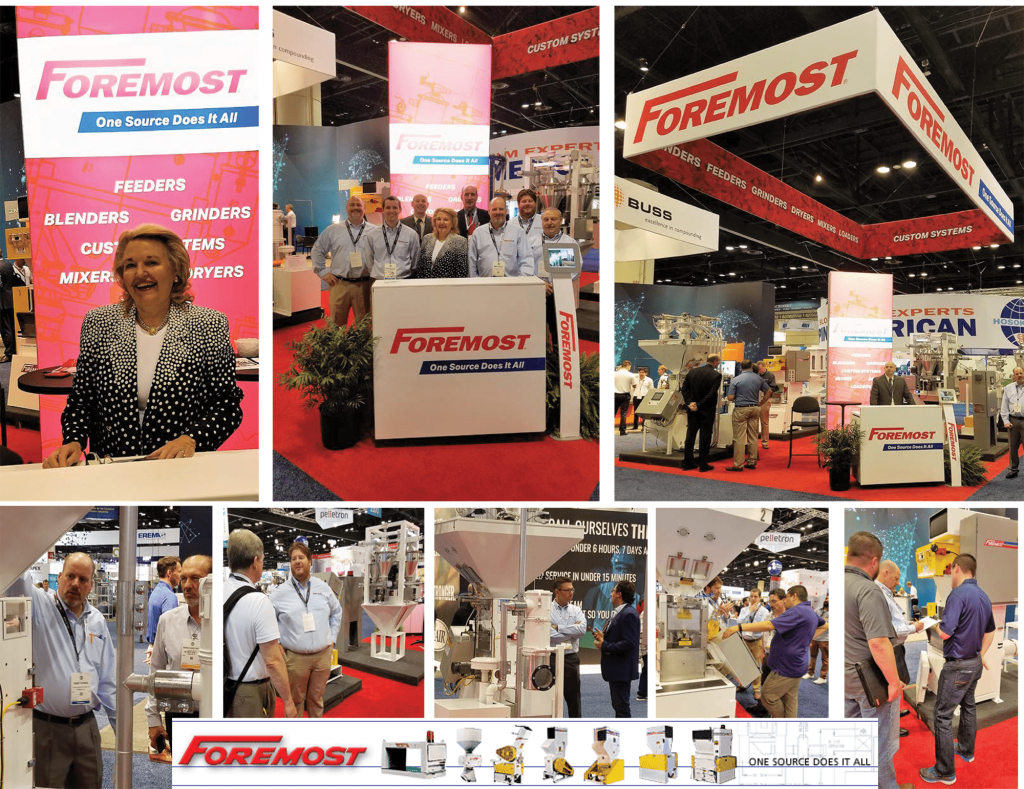 For over 60 years, we at Foremost Machine Builders, engineer, build, install and service a comprehensive line of products and systems for bulk material processing. These include in-plant distribution, blending, drying, automated trim and scrap recycling and fully integrated plant control systems.
Founded in 1947 as a contract engineering and prototyping company, Foremost went on to pioneer developments such as Dual Stage Recycling Granulators and Multi-Component Gravimetric Blenders. Today we are your single source for the experience and equipment that strengthen your process.
Foremost is a certified Women's Business Enterprise (WBE)under the Women's Business Enterprise National Council Certification Standard (WBENC).
Foremost's dedication to quality and integrity remains a constant through over 60 years of service to the plastics, recycling, and material handling industries. We thank our customers for their valued business and look forward to speaking with you about your machine needs.
We recognize the commitment to supplier diversity that is embraced by corporations and government agencies today and we can add diversity to your supply chain. 
Certified as a Women's Business Enterprise (click to download Certificate)