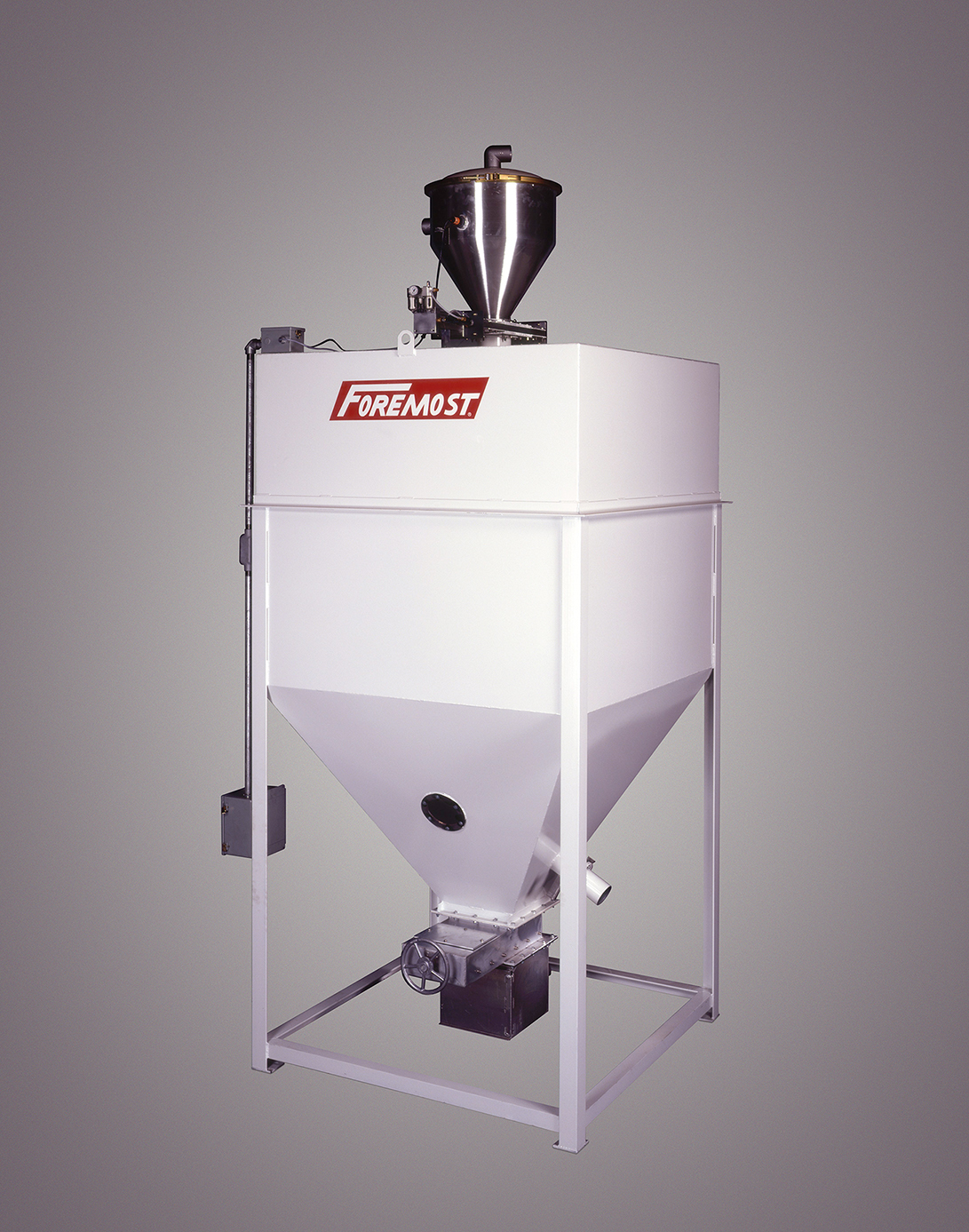 Foremost manufactures material bulk hoppers for the temporary storage of fluid, granular and powder materials. All our hoppers are available in a full range of sizes on an individual basis or integrated into a turn-key, plant wide processing system. Our material bulk hoppers are large containers for the temporary storage of liquids, granular materials and many other related ingredients. They store these materials for batch and continuous process applications in bulk processing plants. Our hoppers are designed so that stored material can be dumped with ease. They are made out of aluminum or steel for heavy-duty use, and plastic for light duty applications.
Versions
Surge Bins
Applications
Specifications
Typical Indoor Surge Bin Specification
Versions
Hoppers are used for the temporary storage of materials. They are designed so that stored material can be dumped easily and delivered to the processing equipment. There are several different types of hoppers including dumpers and tippers. Other examples include bottom hoppers, live hoppers, cropper hoppers, cullet hoppers, and sludge hoppers; dump boxes, chip boxes, trash boxes, and scrap boxes; and various types of refuse equipment. Bottom hoppers are designed so that stored materials can be dumped from the bottom of the hopper. Dumpers and self-dumping hoppers are included in this category. Live hoppers or live-bottom hoppers use hydraulically or mechanically actuated augers or screws to help discharge viscous materials. Some hoppers have a base that allows them to be lifted by forklift for dumping. Others have a positive locking-latch mechanism to prevent accidental dumping. Tilt hoppers, dewatering boxes, and rotating or rotator boxes may also provide special features.
Surge Bins
Applications
Specifications
Typical Indoor Surge Bin Specification