20/40 FT Tilting Container Loaders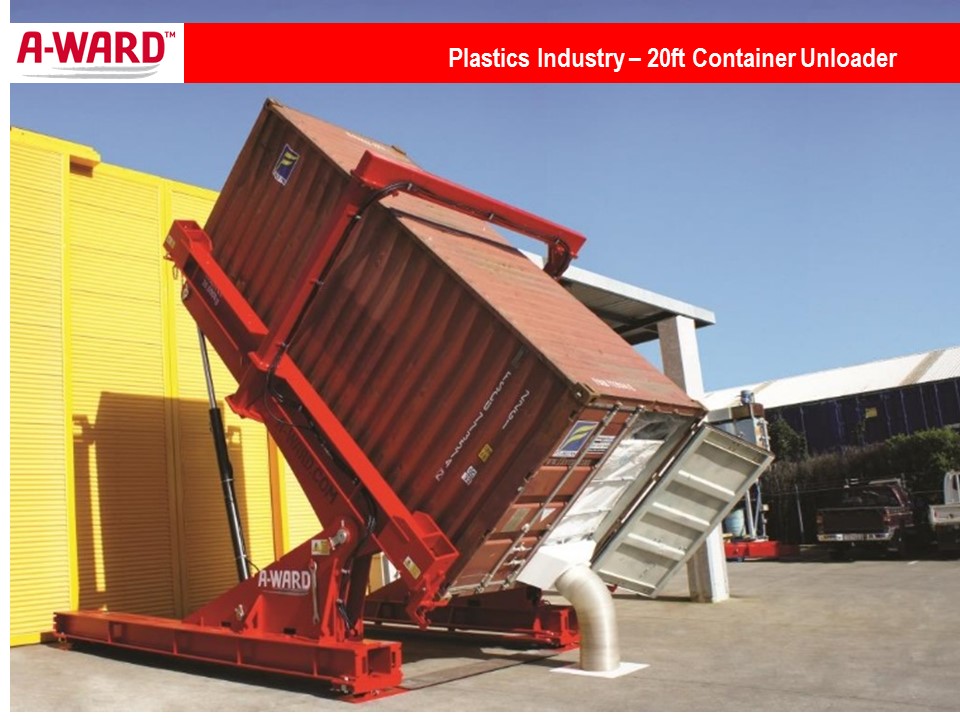 MAKE BULK HANDLING MORE PROFITABLE
MiTiltTM has reshaped the way the world handles bulk materials. A-Ward's revolutionary tilting container loader allows you to fill up every last inch – and do it faster- using the power of gravity. By making short work of big loads, you'll save time and money.
MiTiltTM is ideal for:
Loading either 40ft or 20ft containers to maximum capacity.
Loading a range of materials for faster, cleaner and safer handling. A gravity-fed design, allows the MiTilt TM to be ideally suited for loading of loose materials such as minerals, metal, grains, sugar and rice.
 How it works
MiTilt TM allows a container to be tipped at your chosen angle – anywhere between -10° to 90°. By loading from above, you have access to 100% of the internal container volume. Shipping containers are inserted either directly with a standard trailer, or from above with a forklift, crane or reach stacker. See MiTilt TM in action.
Product Application
Features and Benefits
Product Application
MiTiltTM is a revolutionary tilting container loader that allows you to gravity-load your containers to maximum capacity. It combines patented tilting technology with a choice of four different bodies or frames, to suit your type of operation. The MiTiltTM is safely controlled by a single operator and allows you to weigh the container during loading.
Features and Benefits