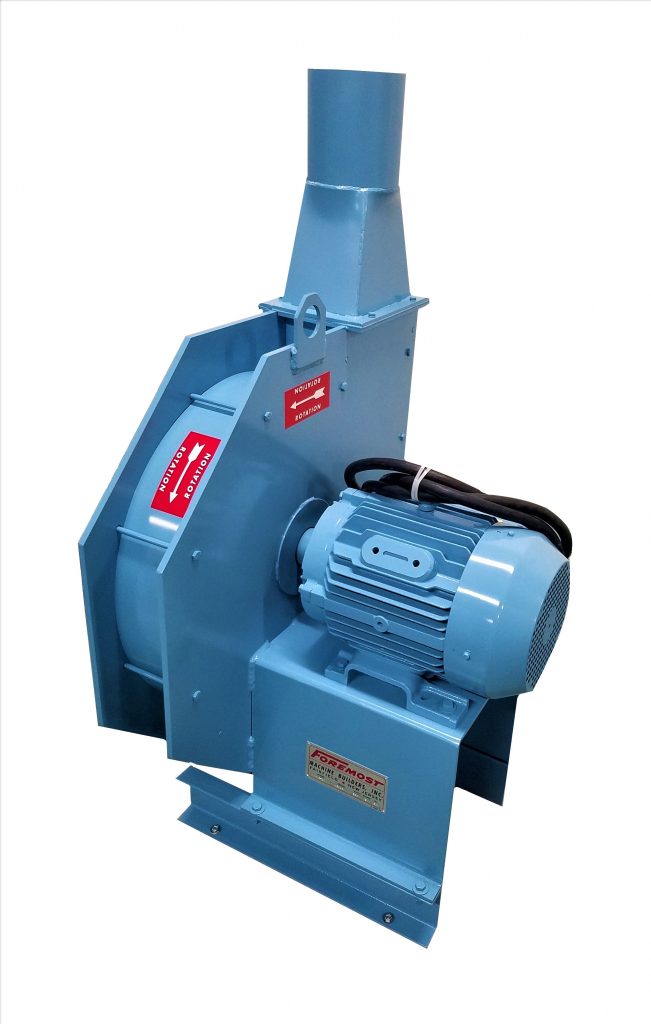 High Volume Blowers from Foremost are designed to provide rapid, automatic unloading of all plastic raw materials in pellet or granular (regrind) form. The direct drive designs operate at lower RPMs than belt drive units, resulting in considerably lower sound levels. Yet conveying rates are equal to, or better than, comparable horse powered belt drive machines. The simplified design requires much less routine maintenance and, with fewer components, assures trouble-free operation and long life.
They are ideal for emptying bulk cartons and drums, feeding storage bins, loading machine hoppers, and other in-plant conveying applications. They are easily portable and are designed for continuous operation.
In other applications, and with all other units, a chute or similar device is required to direct material into the inlet of the blower or impeller. They can be supplied on a separate base, or in some cases, integrally mounted on a grinder or blender.
Under normal circumstances, a cyclonic air separator is required at the material receiving location.
Foremost has been building blowers for the plastics industry since the 1960's. We offer three different types of direct drive blowers.