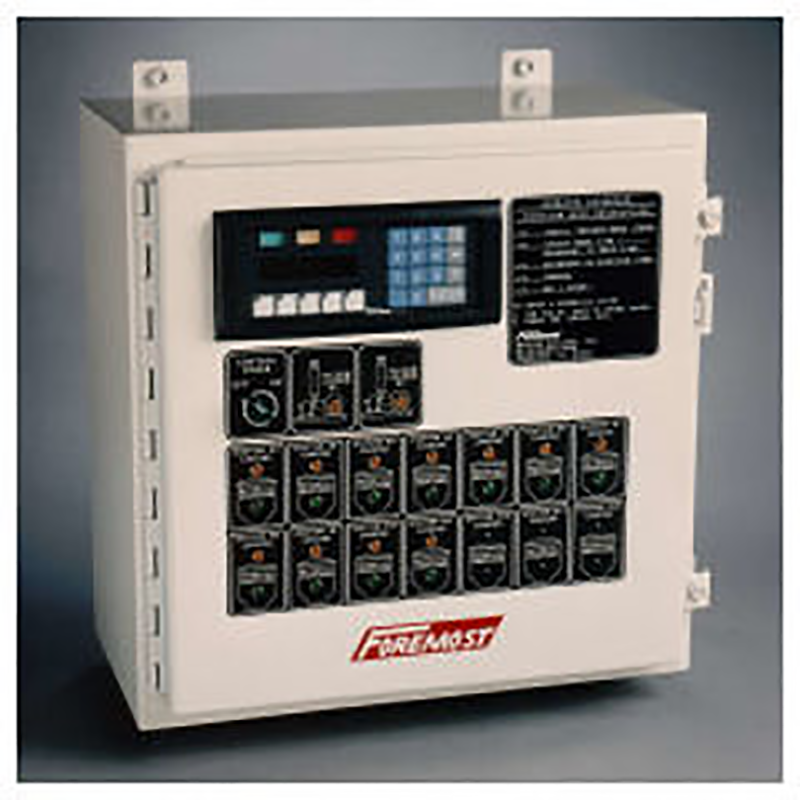 The Format IV is a user-friendly PLC based vacuum loading system controller. The Format IV has the capability of controlling up to 3 vacuum pumps and 27 loading stations in any combination of pumps and stations as required.
System configurations are accomplished by manually entering commands on a membrane switch touch pad, as directed by user-friendly screen printed instructions. System conditions are shown on an LCD display which indicates the status at each station (i.e., enabled, disabled and loading).
Using an optional vacuum switch mounted on the power unit, the Format IV remembers the time necessary to load each station, and periodically adjusts load time automatically for optimum overall cycle. Or choose the optional "End Point" control version that fills each receiver in the system without timers.
Each power unit is supplied with a starter and circuit breaker in a NEMA 12 enclosure mounted to the unit.
Standard Features
NEMA 12 Enclosure
Fused Disconnect
Name-Brand Programmable Logic Controller (PLC) (Multiple Station Units)
Adjustable Loading Timer
Magnetic Starter
110 Volt Control Transformer
Two-Position, Oil-Tight, Illuminated, Power On/Off and Individual Station On/Off Switches (Where Required)
Graphic Display for Both Power Units and Individual Loading Stations
Panel Wired Complete.