Format VI-Multi Control Panel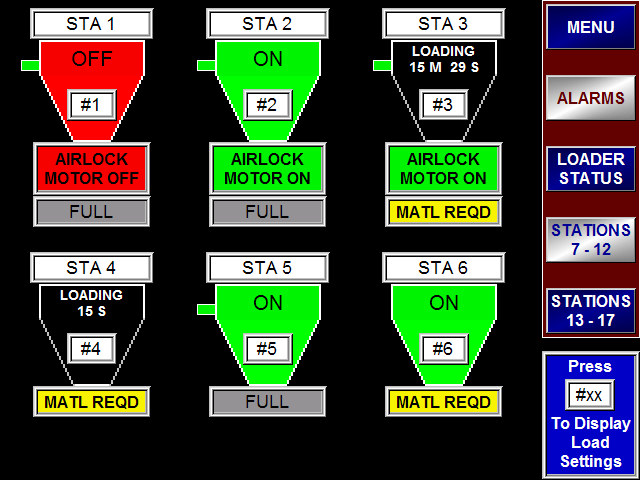 The Foremost model Format VI-V4 Vacuum Loader Control System comes completely internally pre-wired to a terminal strip, ready for the customer's incoming voltage supply connections.
The panel is ready for all interconnection wiring from the operator's panel to the pump mounted starter box as well as to all field devices.
This unit can be used for the following application:
One to four vacuum chambers, (material receiver) with level control switch. The vacuum chambers may or may not include end point control level switches and air operated knife gates.
Up to four vacuum sequencing valves, one for each vacuum chamber, (loading station).
One positive displacement pump, supplied with a vacuum relief valve, starter and filters. The pump may or may not also come equipped with a vacuum breaker valve.
A "VPC" pulsed filter cleaning station, if this is the case then there are (2) solenoids that will need to be wired back to the operator's panel.
Standard Features
Load on time as standard.
Password protected.
Station integrated proportional controls.
Station filter cleaning controls.
Station load to end point control.
Vacuum breaker valve controls (per pump).
Central filter cleaning controls (per pump).
Loader not starting alarm.
Station no fill alarm Vacuum alarm