FUTURA Quiet Granulators - QG-1814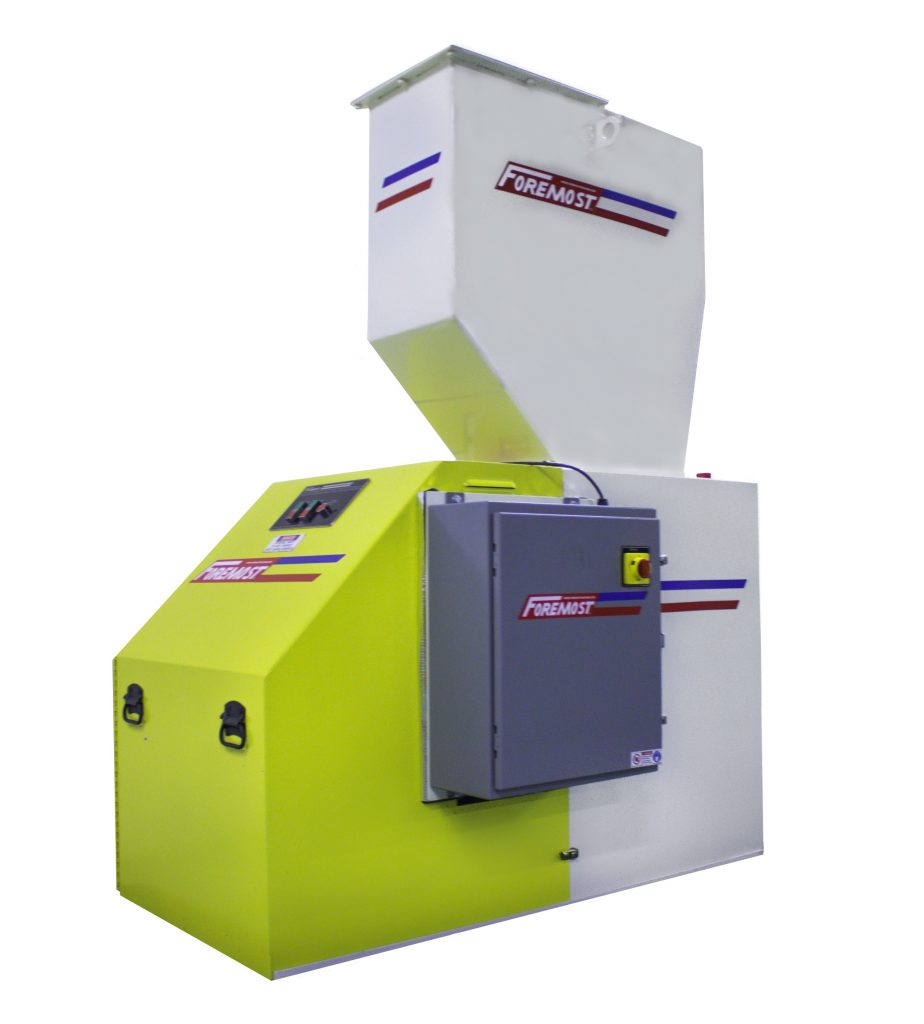 The Foremost QG-1814, only a few inches wider than the smaller models in the QG Series, has a throat area at east 80% greater than competitive models of similar width. This is large enough to accommodate 5-gallon pails, and a full range of horsepower options assure sufficient power reserves to handle any material, no matter how tough. Note: This machine is not designed to granulate large purgings. For this application, request information on our patented Dual-Stage Grinders.
Features
10, 15, 25, or 30 HP TEFC motor, 1800 RPM.
Internal access electrical interlocks.
Quick conversion from 230 to 460 volt operation.
Motor to starter wiring.
Externally mounted starter reset.
Operator station with 120 volt controls oil-tight controls, wired complete and including grinder running light.
Two hook-type skewed rotary knives, and two counter-skewed adjustable bed knives.
Applications
Three-bladed, flat knife roto.
Ammeter.
Line cord.
Special alloy knives.
Direct drive impeller discharge.
Conveyor feed hoppers.
Blender-loader interfacing.
Automatic scrap recycling systems.
Specifications
Note: Specifications for reference only. Output and sound levels vary according to the nature and form of the product. Actual throughput can be determined from a trial run of your material at Foremost's test facility.
Typical Output: 500-1000 lbs. per hour.
Sound levels: 69 dBA (idling), 77 dBA (grinding).
Power requirements: Under 15 amps @ 460 volts (10HP)
Under 20 amps @ 460 volts (15HP)
Under 33 amps @ 460 volts (25HP)
Under 40 amps @ 460 volts (30HP).