Gravimetric Blenders – CLWB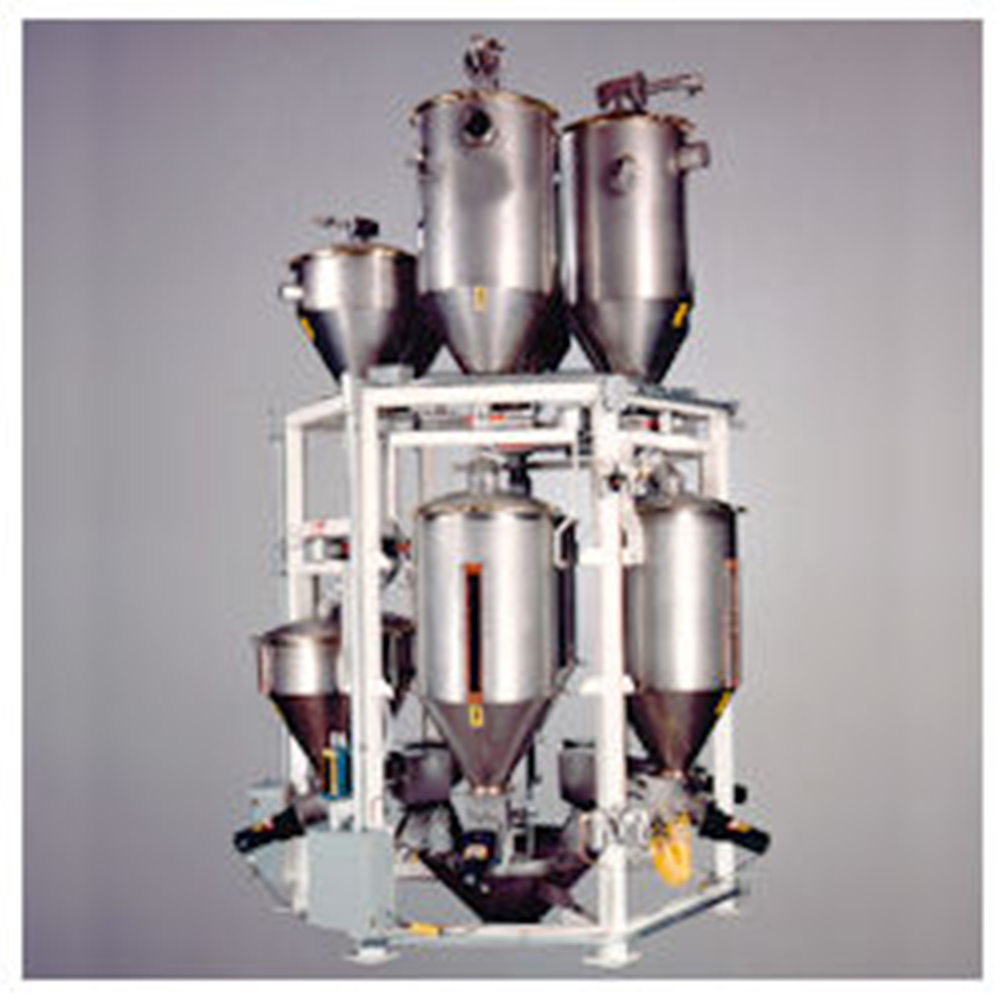 For over sixty years, Foremost has been supplying gravimetric blenders designed to meet the needs of the plastics industry. Looking for gravimetric blenders that blend by weight rather than by volume?
In 1984 Foremost patented the first Multi-Component Gravimetric Blender which controlled the blending process by weight rather than by volume. Continuous Loss in Weight Blenders (CLWB), functioning in a target rate mode, have been used in film and sheet extrusion for over 30 years. This configuration of gravimetric blender is arguably the most prominent in film and sheet production and probably for all extrusion processes combined. The popularity of this configuration for extrusion focuses on a few features that add up to widespread acceptance. Target rate gravimetric blenders are a natural extension of their predecessors, volumetric blenders, which were the earlier industry standard. The similarities are both in form and function. Compact, easily positioned on or above the extruder throat, continuously rate proportioning with a passive or no mixer, gravimetric target rate blenders are a natural, self calibrating, self correcting replacement for the previous generation of volumetric equipment.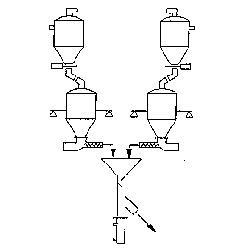 Advantages
Target rate gravimetric blenders have their major advantages over the other gravimetric technologies in terms of their cleanability, mechanical simplicity and ability to be easily integrated into a gravimetric extrusion control system. They are particularly well suited for film and sheet extrusion lines that operate with frequent, short product runs and with relatively quick response to changes in ingredient proportions is required.