Heavy Duty Granulators HD-5B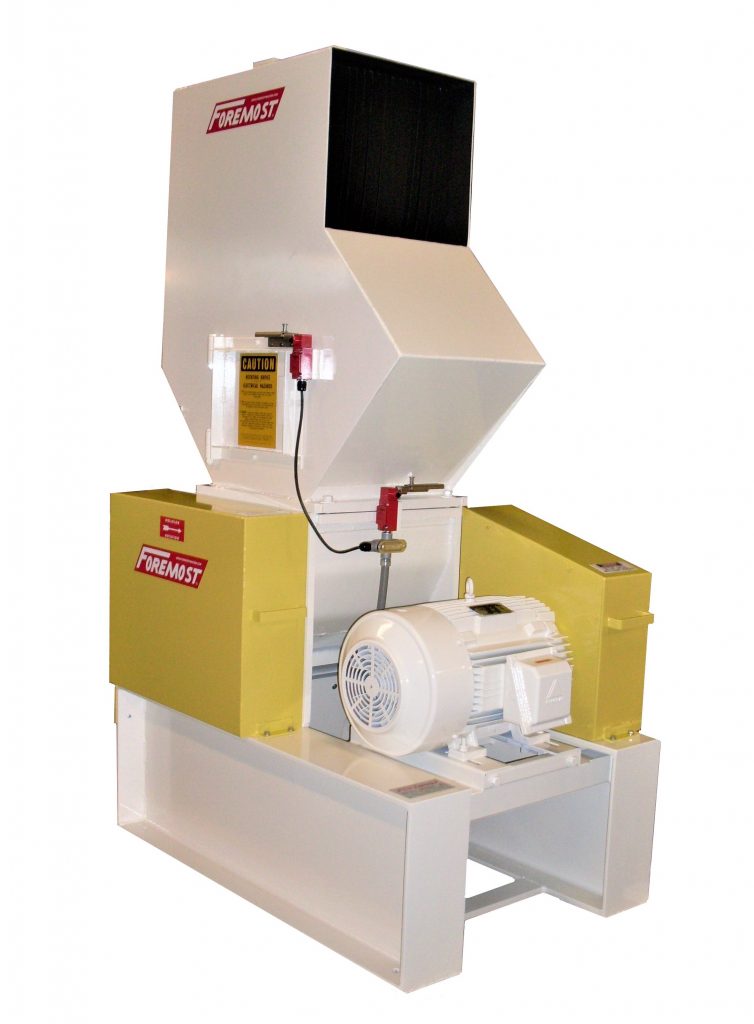 Designed for injection molding and recycling industries, the Foremost Model HD-5B Heavy duty grinder is constructed with an offset rotor, self-aligning flanged bearings and is powered by a double end motor.
Standard Features
Offset rotor.
Self-aligning flanged bearings.
Two bed and two rotary knives.
Powered by a double end motor.
Hand feed hopper with access door.
Options
Direct drive blower with cyclone.
Gaylord stand.
Bottle hopper.
Conveyor hopper.
Sound-deadened construction (Model HD-5BMS or HD-5CSQ).
Fabricated sound enclosure.
Various screen sizes.
Specifications
16″ x 20″ throat size.
14″ cutting diameter.
Two-bladed heavy duty rotor.
30 or 40 HP double end motors.
Motor starters housed in a Nema 12 enclosure with a fused disconnect.
Arranged for blower discharge.
Applications
Blow molded parts.
Injection molded parts.
Extruded profiles.
Recycling post-consumer waste.