Heavy Duty Granulators HD-6 & 6C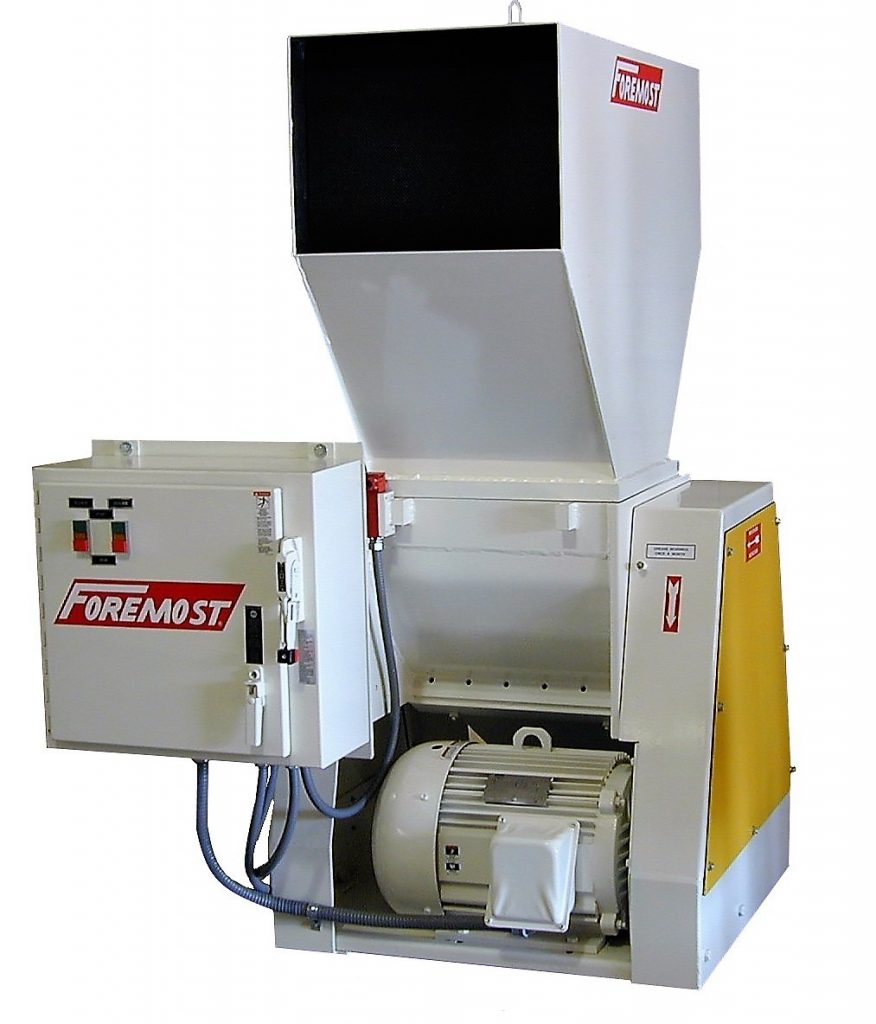 The HD-6 heavy duty granulator has been a trademark grinder at Foremost for over 60 years. The dairy package of this model is especially popular. Recently, Foremost has improved on a good idea and introduced the HD-6C, specifically designed to reduce dust and fines.
Some of the major differences between the HD-6 & 6C are:
1) Three 16″ hi-shear in place of two 18″ hook knives
2) Rotary knives are substantially narrower than the cutting chamber to provide clearance to the sideplate so that the knives do not drag bottles against the chamber wall and generate dust.
3) The lower bed knife of the HD-6C was moved to the opposite side of the knife block to change the cutting arrangement with the rotary knives.
Features HD-6
Tangential Feed.
Self aligning flange bearing.
15 HP motor.
NEMA 12 enclosure.
Various rotor configurations available.
Various hoppers available.
Features HD-6C
Large throat will accept oversize bottles. 
Large cutting area for high thruputs. 
Designed to reduce fines and streamers. 
Knives designed to eliminate dragging bottle against chamber. 
Screen design incorporating edge seals.
Options
Direct drive blower.
Bottle hopper.
Conveyor hopper.
Various screen sizes.
Sound attenuated model available.
Specifications
14″ X 18″ throat size.
12″ cutting diameter.
Two or three bladed rotors available.
15 HP motor.
Arranged for hand or blower discharge.