Heavy Duty Granulators HD-8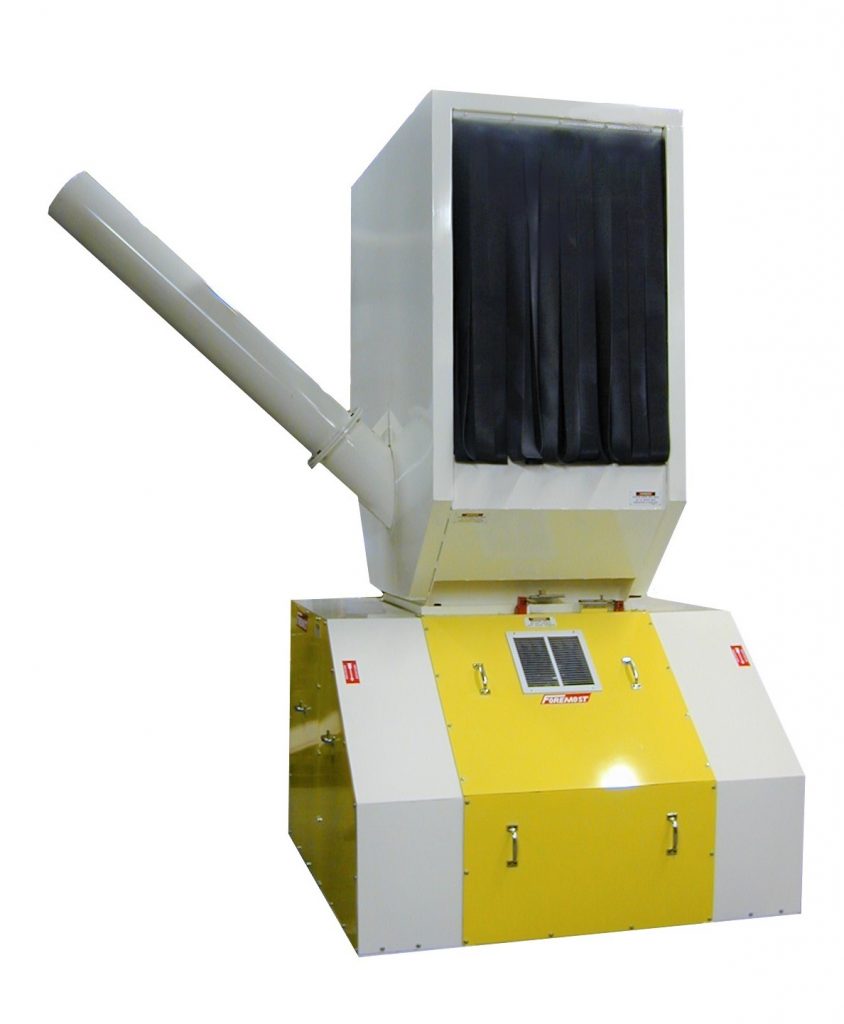 The HD-8 scrap grinders are specifically designed and built to granulate either large parts or high volumes of scrap material. With its large throat size of 24″ x 36″, offset cutting chamber and rugged construction, large molded parts can be readily granulated without the need for pre-cutting.
It is an ideal machine for applications such as post-consumer scrap recycling when equipped with our optional high throughput rotor and screen package.
The scrap grinder features a standard two-bladed hook knife rotor with a full series of optional, application specific rotor designs for optimal performance. All rotors are double end driven with dual belt driven flywheels supported by heavy duty, sealed roller bearings.
The offset position of the rotor in a completely welded cutting chamber provides bounce-proof, positive cutting action.
The standard unit is equipped for hand feed or conveyor feed operation with a blower discharge chute. A full range of standard and custom configuration options are available to fit the user's application requirements.
The Model HD-8 grinder has a proven record of long, reliable service in a variety of applications. Let our 45-plus years of grinder manufacturing help solve your size reduction problems.
Features
Offset rotor.
Self-aligning flanged bearings.
Hand feed hopper with access door.
Powered by two single end motors.
Applications
Large blow molded parts.
Large injection molded parts.
Extruded profiles.
Recycling post-consumer waste.
Options
Conveyor feed package.
Power hopper opening.
Power Screen opening.
Pneumatic Hopper feed doors.
Application specific rotor designs including:

High throughput 
High shear 
Low noise

Cutting chamber wear plates and rotor coatings for high wear applications.
Noise reduction packages.
Auger discharge packages.
Reverse or side feed inlet.
Reverse or side blower discharge.
Loading platform for hand feed operation.
Specifications
Throat Size: 24″ x 36″.
Rotor: Two bladed hook.
Power:

2-25 HP, TEFC 
2-30 HP, TEFC 
2-40 HP, TEFC 
2-50 HP, ODP

Controls: All housed in a NEMA 12 enclosure with fused disconnect.
Arrangement: Hand feed with blower discharge.
Shipping Weight: 8,500 lbs.