Hot Melt Granulators – Series HMG-1116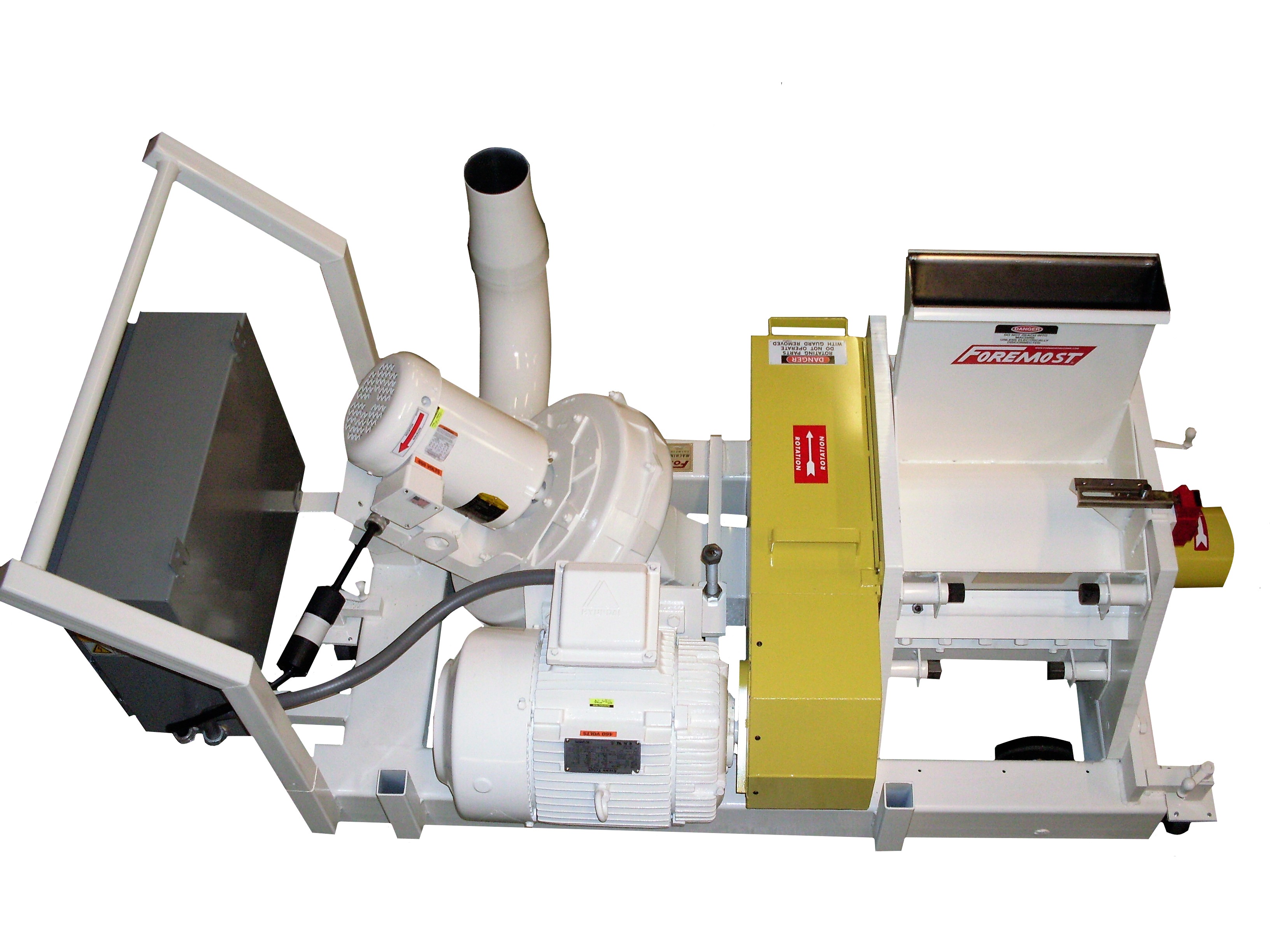 The Hot Melt Model HMG-1116 is intended for processing hot thermoplastic directly from the extruder die without pre-cooling. Hot blow molding parisons, wire and cable hot melt, as well as compounding applications normally performed by a water stream pelletizer, can all be handled by this machine.
An integrally mounted high CFM direct drive blower both cools the cutting chamber and conveys the granulate produced to a bin, from one extruder to another, as might be required in startup and purging operations.
Specifications
Feed: Center.
Hopper: Gravity drop
Throat: 11" x 16"
Rotor Speed: 550 RPM.
Rotor: Three-bladed, single driven.
Rotor Shaft Dia: 3".
Knives: Three 15-1/2" skew-mounted rotary, two 16" bed.
Cutting Dia: 11".
Flywheel Dia: 16".
Screen: 5/16" holes.
Electrics: (specify) 220V or 440V, 3 phase, 60 cycle.
Safety Switches: To prevent operation of granulator when hopper is open or if screen is exposed.
Power: 15 HP, single-end TEFC motor with magnetic starter.